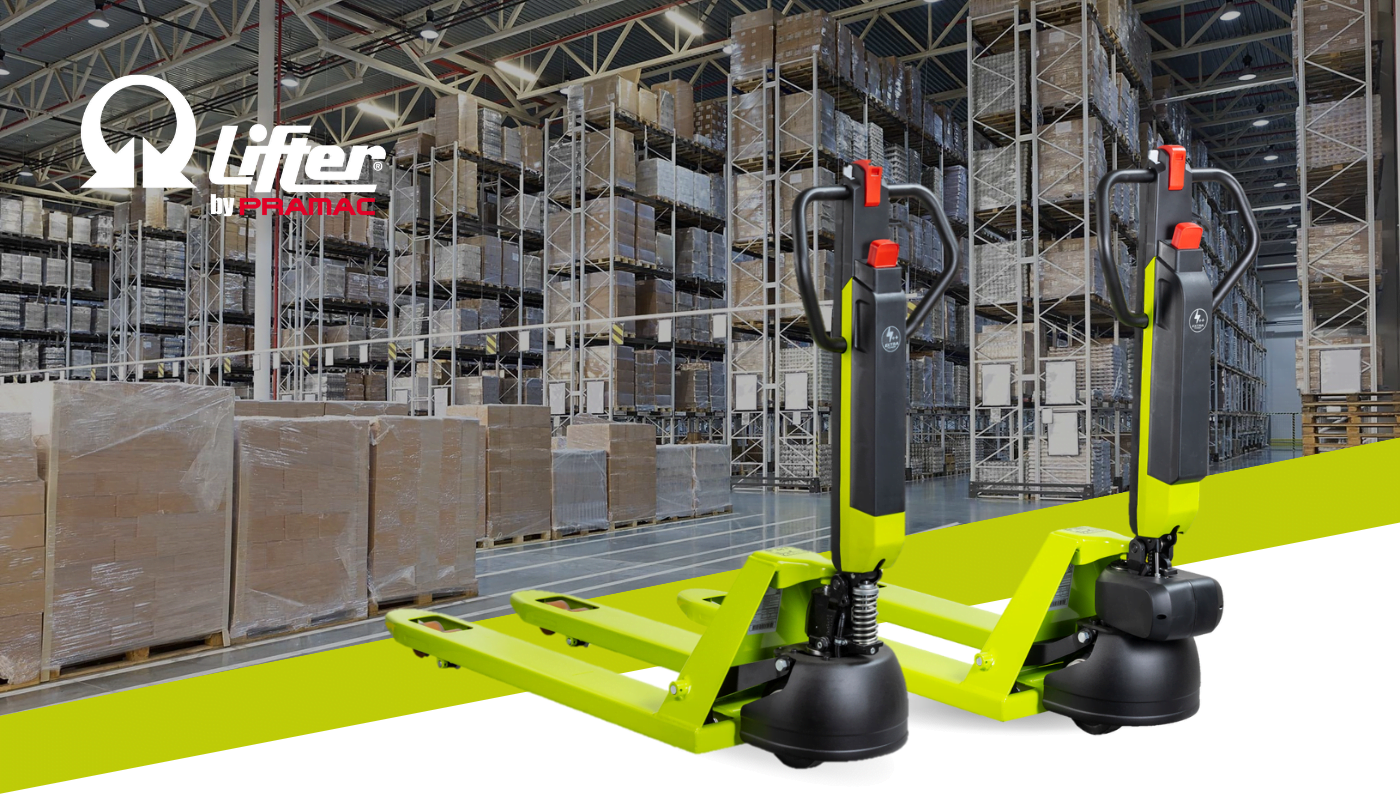 Agile Evo 100% Electric Pallet Truck: More Efficient & Faster To Optimise Customers Productivity
Agile is the family of innovative and reliable pallet trucks, combining electric and manual modes for exceptional ease of use. With all functions at hand and its great maneuverability in narrow spaces, Agile will immediately help improve everyday work.
Powerful, fast and Li-Ion powered, Agile EVO is the smart pallet truck with electric motors for lift and drive, making the productivity faster and more efficient.
Agile II Ed. features instead the electric/manual mode that ensures continuous working without downtime in case of low battery. Like EVO, it is equipped with shockproof metal case, a robust protection of the drive unit against possible damages during loading/unloading on trucks.
The strength of Agile family is its multifunctionality which allows to adapt to any type of application: one drive unit may suit many combinations, with all different frame types and fork sizes, that can be available in stainless steel or with a galvanized finish, ideal for applications where the highest levels of hygiene are required; the integration with functional and precise weighing system is another optimal configuration. Whichever model you choose, you will gain all the Agile advantages for the specific needs of your application.
The entire Agile trucks family ensures advanced performances thanks to the unique features:
DOUBLE TRACTION WHEELS SYSTEM: providing the highest stability, better traction and durability in the market
Li-ION BATTERY: easily removable, lightweight, high-energy efficiency and totally maintenance-free, ensuring great productivity: Agile Evo model features batteries from 12.8 to 17 Ah. Agile II Ed. from 10.4 to 12.8 Ah
MAX SPEED 5.3 Km/h: best in class performance in light semi-electric category
CAPACITY 1.2 tons: to cover all logistic needs
AC MOTOR: maintenance-free motor which grants reduced sound emission and is particularly specific for intensive working cycles
Discover more about Lifter by Pramac Agile range by visiting: https://www.pramac.com/categories?folder=303