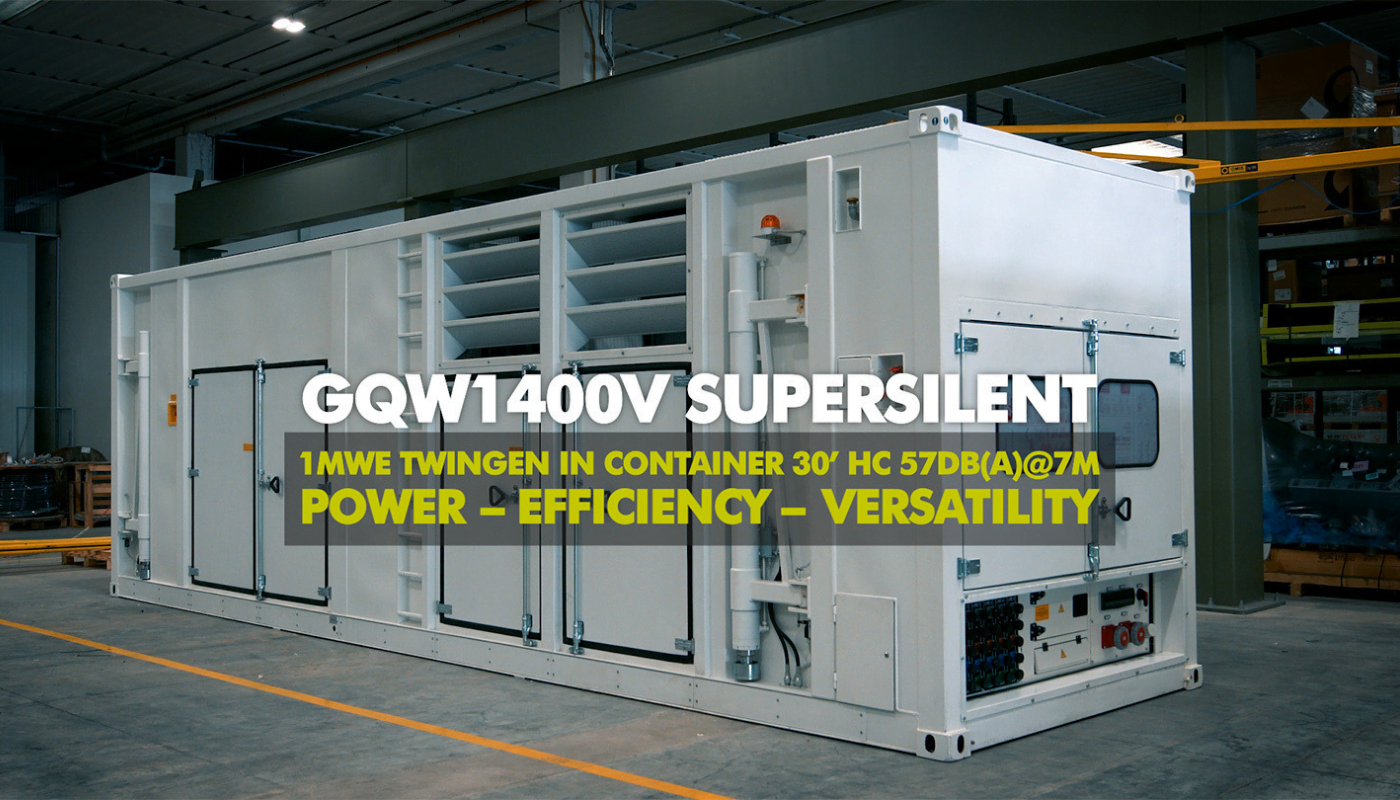 Pramac Bespoke Solutions: Twingen GQW1400V Supersilent Container for a Leading Rental Italian Group
PRAMAC generator sets are designed to meet the exacting requirements demanded by the rental industry, worldwide. Pramac is a globally recognized partner who, in addition to an unmatched portfolio of standard products also design and provide bespoke solutions to satisfy the needs of the mobile sector, often working in joint development programs.
2020 began by receiving an important order from a major Italian group that are leaders within the event rental market. This is a customer of the highest order and Pramac have been working closely with them in partnership since 2017. The application for this new order was technically advanced involving precise and state of the art specifications.
The company offers integrated sales, rental, assistance solutions, and, thanks to the synergy between its internal team of engineers and product specialists, it is always looking for solutions that offer the best cost-benefit ratio. They understood that collaborating Pramac and utilizing their group of recognized product developers known for their strong design and customization capacity, it was possible to study a project starting from scratch. Pramac accompanied the customer gradually reaching a solution that met the following requirements:
• Reduced and compact footprint
• Use of 2 generators to be operated in parallel to reach a continuous power of 1 megawatt total
• Ease of maneuver of the product
• Low noise – 57dB (A) @ 7m
Pramac immediately grasped the challenge to design a super silent, yet also compact and flexible product. A multipurpose unit suitable for use at all events whilst avoiding transport and logistic problems. A design that would allow for simple maintenance and cleaning as well as ease of connection.
For more details on this project, click here.