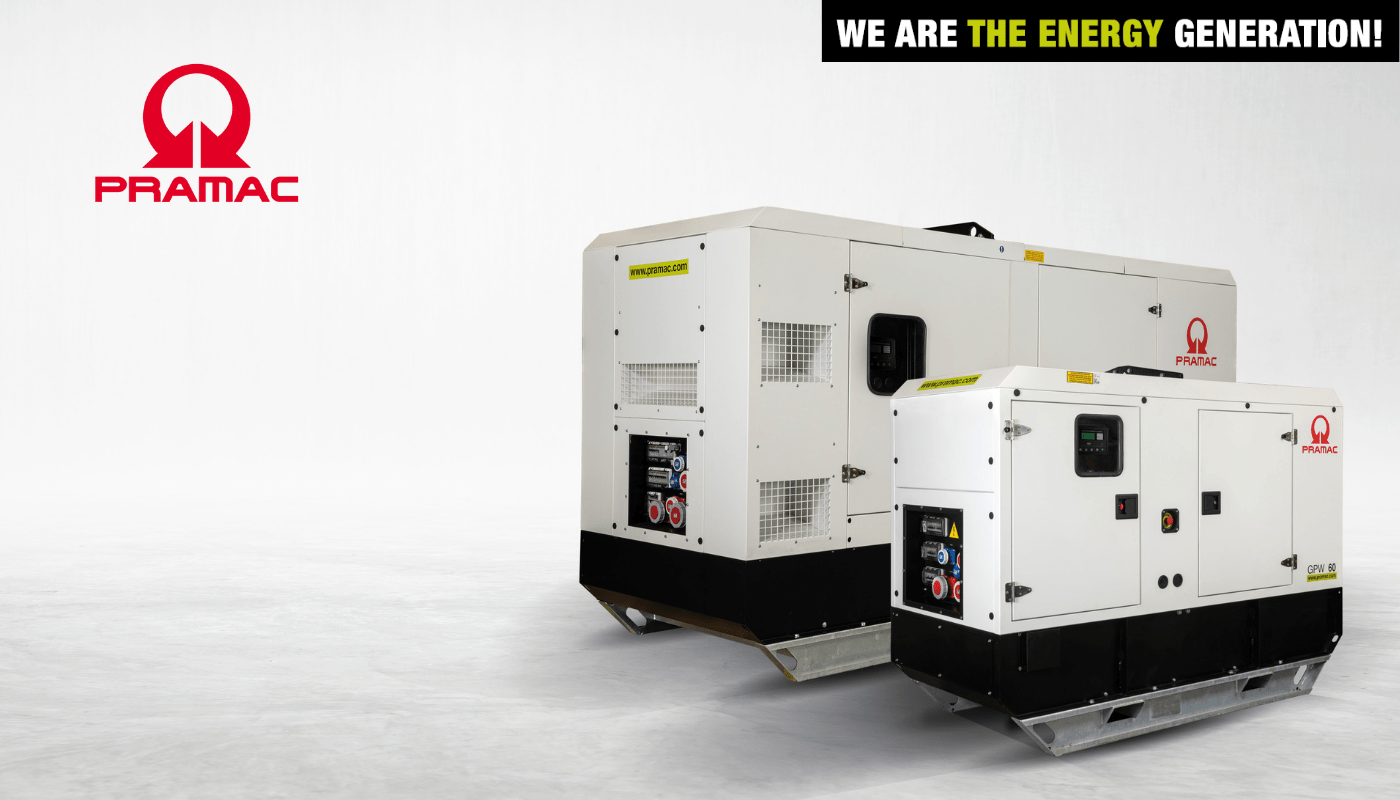 Pramac Expands The Mobile Diesel Generator Line: GPW Series From 9 to 750kVA
After a long experience on selling traditional diesel generator for mobile and rental applications, PRAMAC has developed a generation of mobile diesel genset based on glocal and scalable concepts.
As a leader in the power generation and handling equipment, Pramac expands the diesel powered mobile generators range from 9 to 750kVA (PRP), offering a solution to tomorrow's operational challenges adaptable for all mobile applications and distribution channels like constructions, sports and recreation, events, industries, rental companies and all application where is required a robust genset that can be easily moved and transported.
GPW is able to satisfy mobile and rental markets, specifically, where quality, reliability and durability, together with scalability, are essential to define the best value for price avoiding over specs proposals.
It is a competitive solution which creates a space in the rental market, reducing the demand for customized solutions and boosting the Pramac Mobile offer which already includes the GRW rental series, professional portable generators, a full range of lighting towers and a brand new range of batteries for energy storage.
Moreover, this product line solidifies Pramac's global view of developing a basic core configuration for the power supply market that is compatible with a wide list of optional modules. The forward-thinking design allows for additional support and peace of mind for projects that are required to meet specific demands and comply with local regulations. The design philosophy brings unmatched versatility to real operations, which makes the GPW generators the solutions for rental construction market with enormous benefits for the users.
GPW generators are available also in the Stage V configuration, from 18 to 60kVA, to meet latest European emission regulations, and offer a compactness that makes the range very competitive in the European scenario of the mobile market. Outside Europe, the versatility and modularity of the complete series represent for the international rental companies and dealers a modern heavy-duty solution to their needs, especially for the economic growth of developing Countries.
During the COVID-19 pandemic, for example, more than 1 billion of people worldwide hadn't access to electricity, hence an increasing demand for systems of uninterruptable and flexible power supply, especially in off-grid areas, is expected to drive the global mobile market.
Identifying these opportunities in the market, Pramac designed the GPW series to be reliable, durable and to exceed the needs of easy handling and fast servicing. The GPW generator series expansion presents a package of strategic key features that make the units adaptable and versatile:
Two genset versions: silent and extra silent
Multiple fuel tank sizes ranging from 8 to 24 hours of autonomy
Automatic or parallel control panels equipped with options for remote signalization and/or control
Extended options list to enhance the genset safety, security and protection levels according ambient/site conditions and specific regulations
Pramac GPW range expansion includes new models, covering a power range from 225-750kVA, fitting top engine/alternator brands and high-quality components.