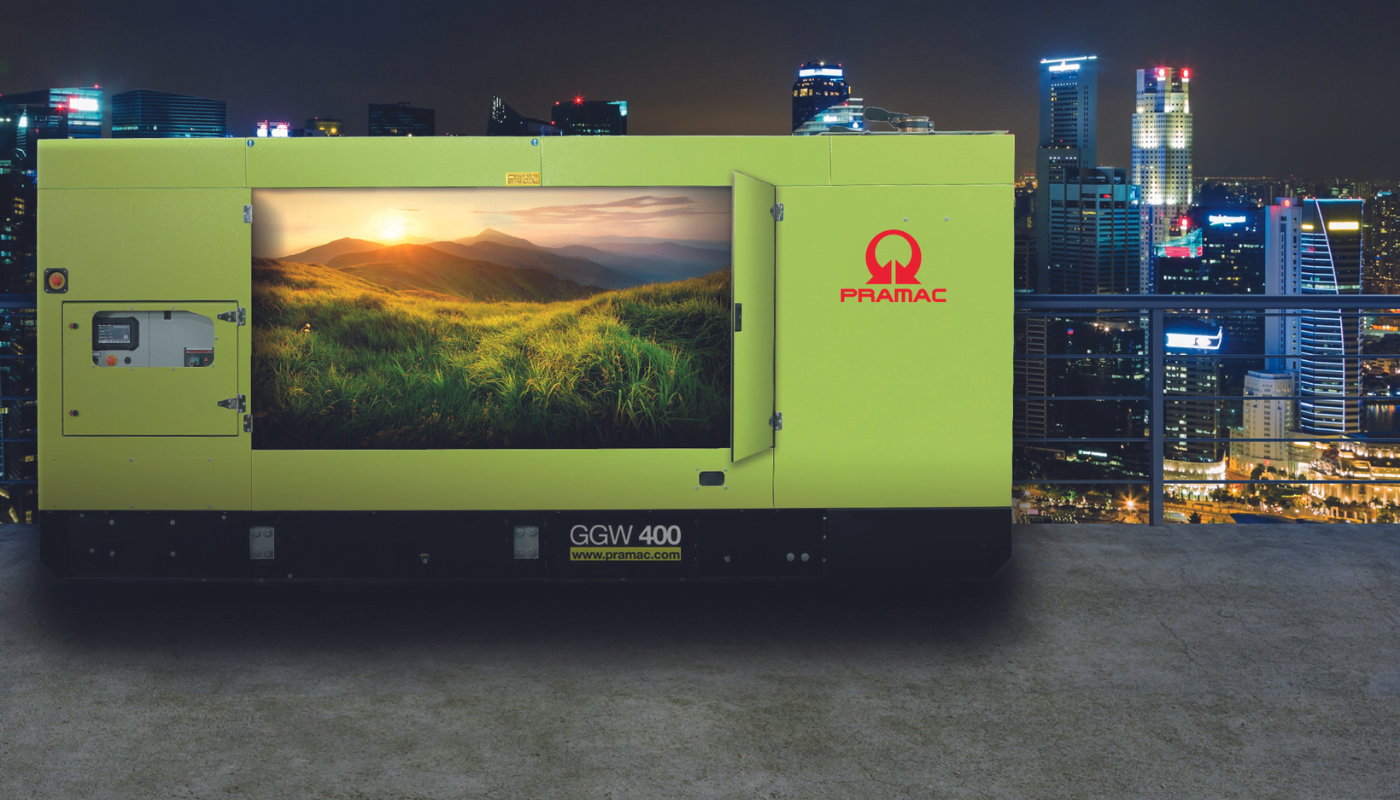 Pramac is Expanding Its Range of Natural Gas Fuelled Generators
PRAMAC is expanding its GGW series, the standby gaseous industrial power generators line, with increased power density but still with ultra-low emissions.
The new GGW625G and GGW750G models are now available globally with spark-ignited Generac engines; the engine's performances match those of traditional diesels so that gas fuel can be deployed in most critical and demanding standby applications. An abundant and growing supply, expanded pipeline network and increased customer confidence have lead a recent shift in the industry from diesel to natural gas, improving the deployment of gas fuelled generators to all applications that were traditionally limited to diesel technology and bringing to the table the numerous advantages of natural gas.
The GGW range of generators are suitable for applications that require fast start times, have a variable load profile and require low exhaust emissions. The GGW range produces up to 20% less CO2 than equivalent diesel gensets and emits virtually no particulate matter. The natural gas fuel supply is ideally suited in locations, which are constrained for onsite fuel storage, removing the risk of spillages and leaks whilst enabling easier permitting in environmentally sensitive areas.
The GGW range expansion of the rich burn family up to 750 kVA (600kW) per module combines a proven spark ignited Generac engine, dressed with combustion and control technology from Motortech. The innovative technology, conceived with Generac and Motortech as partners always gives Pramac the opportunity of creating an exciting proposition for the standby, peaking and behind the meter applications. Moreover, the low-pressure gas feed requirement provides added versatility, allowing the installation of the gas fuelled gen-set in sites where natural gas is available at low pressure.
Some specific key features of the new models behind the GGW series are:
• Ultra low emissions with 3-way catalytic exhaust
• 10 second start capability
• 50%+ first Load step acceptance and full block load (0.-100%) capable
• Low gas pressure requirement
• Possibility of unlimited parallel gen-to-gen (modular)
• European Grid-code compliance
• Highest power density in its class
• Motortech combustion and control components
• Proprietary integral control system Power Zone Pro Synch (TM)
Pramac has engineered this range of models to take advantage of benefits that are drawing global attention to gas fuelled generator technology, such as ultra-low emissions and reduced maintenance costs, with run-times that are not limited to fuel-storage capacity, making our generators: the green side of energy.
For more information on the Pramac GGW range, watch the video.