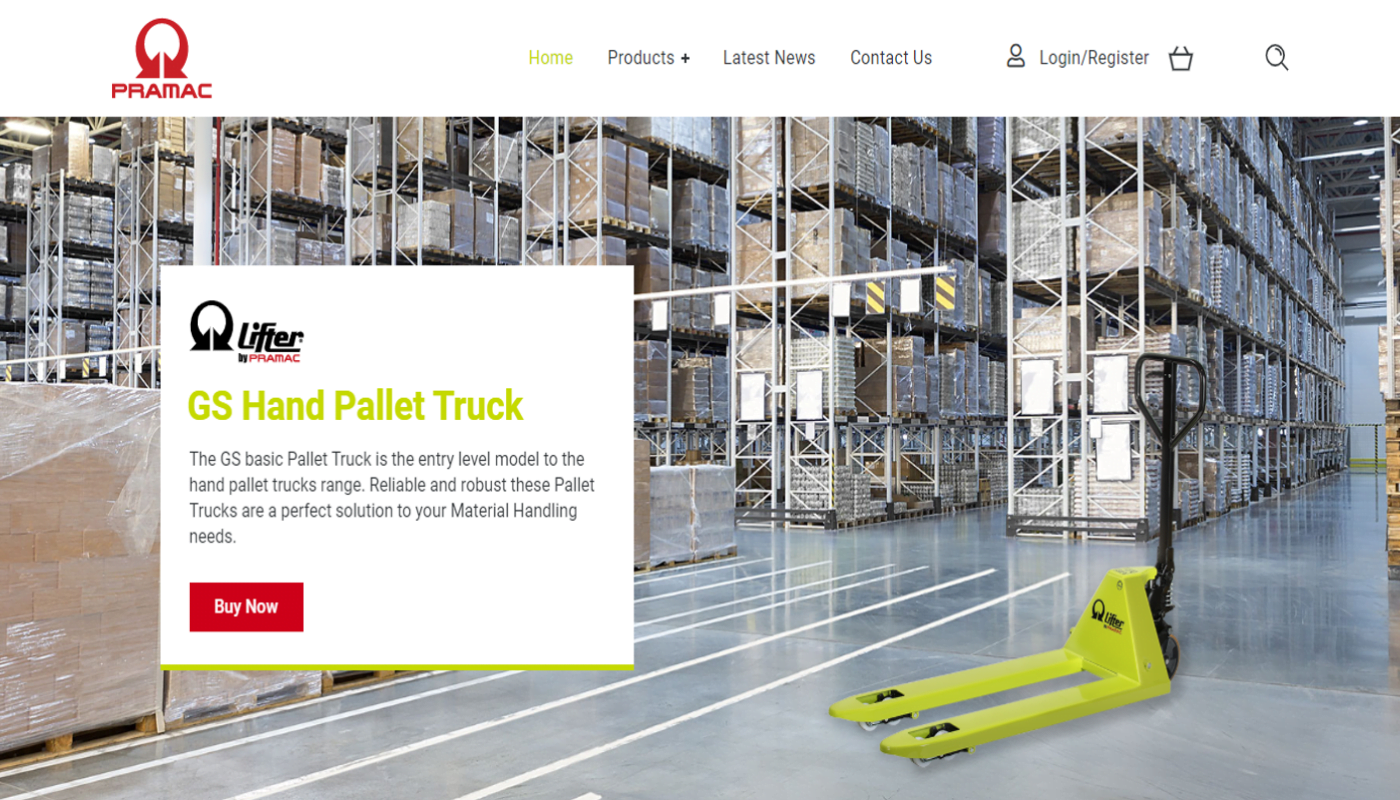 Pramac Launches Its New Webshop for Material Handling Products in the UK Market
During these challenging days, we are glad to introduce our new Material Handling webshop for the UK market

Taking centre stage is the NEW Pramac Lifter GS Pallet Truck. Designed and Built in ITALY to the highest standard, we have taken the best features of our existing model and improved upon it, with a completely NEW 2500kg Pump Unit and a NEW more robust Handle.

To celebrate the launch of the Web Shop, we are offering a 10% discount on the first 10 to be sold via the website. Please visit https://pramaclifter.co.uk/ and use the Coupon Code 10-4-10 at the checkout to receive your 10% discount.