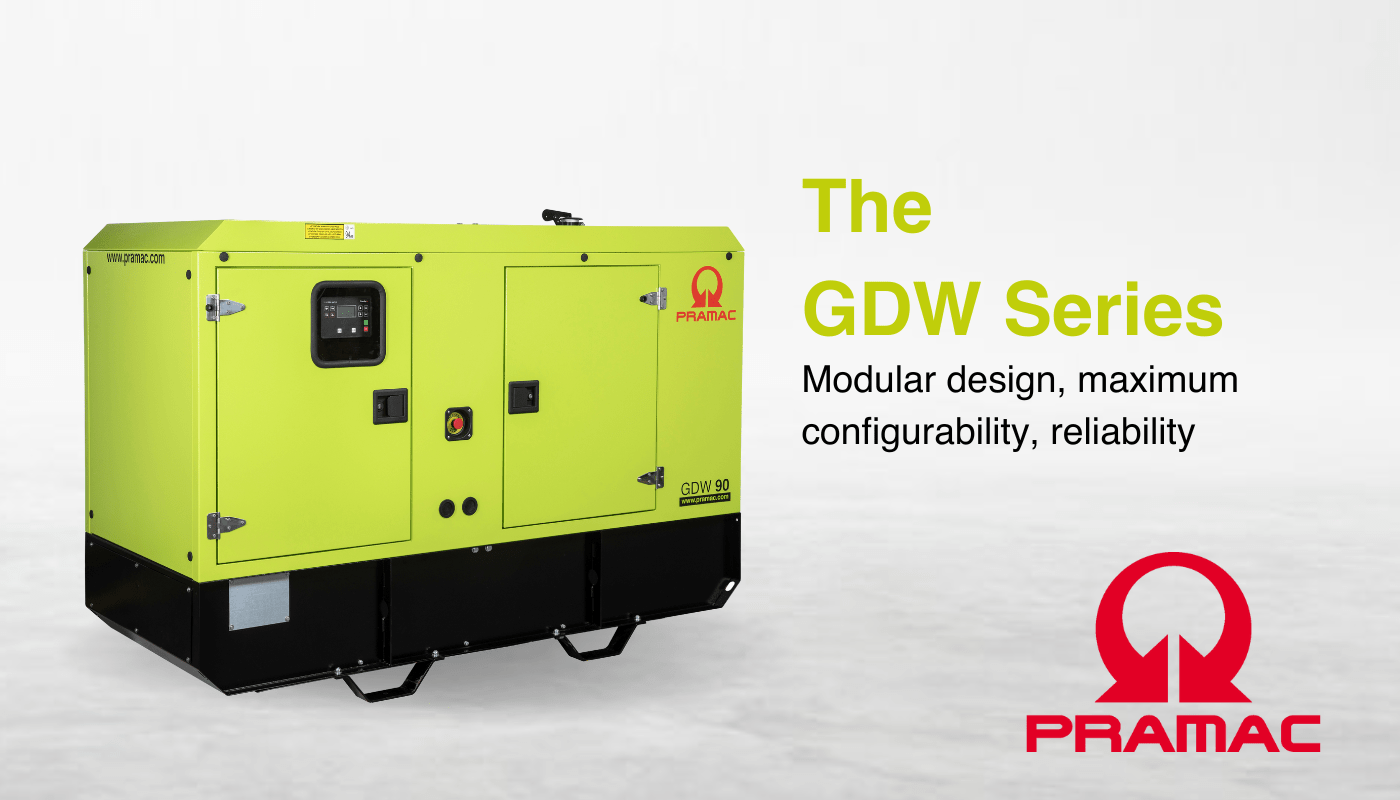 Pramac Launches New Stationary Diesel Generator Line: GDW Series
Reliable, durable and scalable from 10 to 820kVA.
Pramac, a leader in power generators and handling equipment, is proud to introduce its new stationary diesel product line. With the customer in mind, this line is designed to meet or exceed the needs of any application, from 10kVA to 820kVA. By offering a better response to tomorrow's operational challenges, this innovative line joins Pramac's product family, and expands upon the capabilities of the existing GSW series.
The new GDW design brings unmatched versatility to real operations. This new line solidifies Pramac's global view of developing a basic core configuration for the power supply market that is compatible with a wide list of modules. This view allows for additional support and peace of mind to projects that requires local needs, purpose and regulations.
Seeing an opportunity in the market, Pramac designed the new GDW series to be reliable, durable and scalable to meet the needs of today's industry professionals. The GDW generator series presents a package of strategic key features that make the units adaptable and versatile allowing them to meet the custom requirements each project demands:
•  Three possible genset versions: open, silent and extra silent
•  Multiple fuel tank sizes ranging from 8 to 48+ hours of autonomy
•  Manual, automatic or parallel control panels equipped with options for remote signalization and/or control
•  Extended option list to enhance the genset safety, security and protection levels according ambient/site conditions and specific regulations
The first GDW models released for sale cover a power range from 10 to 280kVA, fitting top engine/alternator brands and high quality components.
For more information, watch the video below.