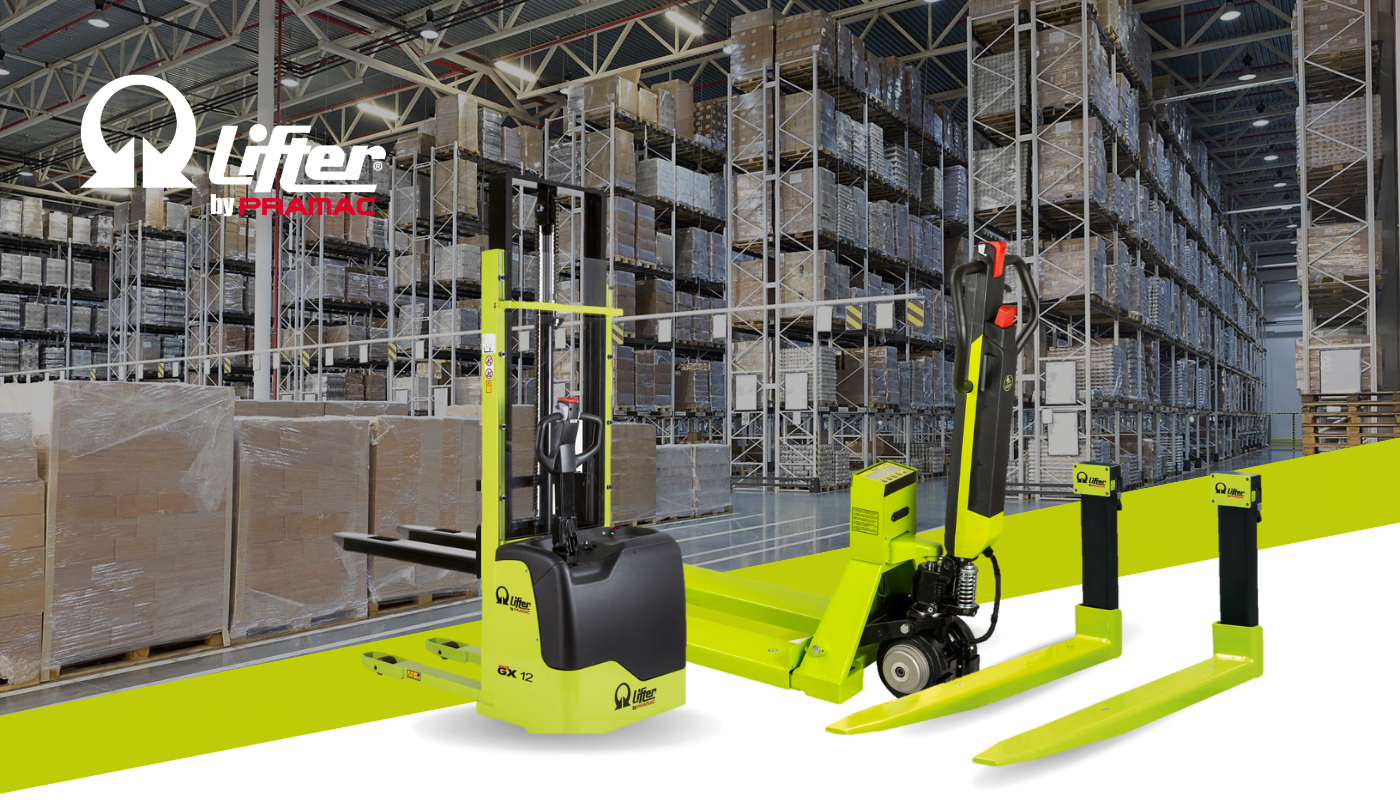 Lifter By Pramac Mobile Weighing Range: Functional and Precise Weighing Solutions for Material Handling Equipment
Lifter by Pramac mobile weighing range offers many solutions designed to weigh anywhere with high precision, increasing efficiency and safety.
The values of Lifter by Pramac products guarantees:
• High performances up to 0,05% precision, with many functions available for increasing efficiency of weighing procedures and saving time
• Quality granted by Pramac: 100% tested and calibrated from the factory
• High reliability and low maintenance, thanks to the innovative technology without junction box that allows the digital reading of each load cell
• High level of customization, thanks to vertical production flow and the possibility to customize forks length and add options that fit with customer's needs
Lifter by Pramac is always working towards improving its range with best in class, innovative products, and the perfect examples are the new forks and pressure scale systems.
The forks scale system is a Plug&Play retrofit solution for forklifts, designed to optimize the everyday weighing activities. It can be mounted on any type of forklift in place of the original forks and allows to weigh products during their transport and lifting, up to 2500 kg. There is no need to use other tools, now you can reduce work times, speed up processes and save on costs, turning an ordinary truck into a mobile electric scale and guaranteeing high-level performance.
The pressure scale system can be used as a retrofit solution applicable on every kind of 3rd party forklift; moreover, it can be a convenient accessory for Lifter by Pramac electric stackers such as the RX, GX, LX series. The pressure scale system is a fast and practical solution to weigh products during transportation; it shows the weight of the loads lifted in a very short time and is specific when you need to weigh the material handled directly on the spot, thus saving time and reducing traffic in the warehouse. It is specifically designed for those who are looking for a quality cost-effective weighing solution.
For more information, please visit https://www.pramac.com/categories?folder=22